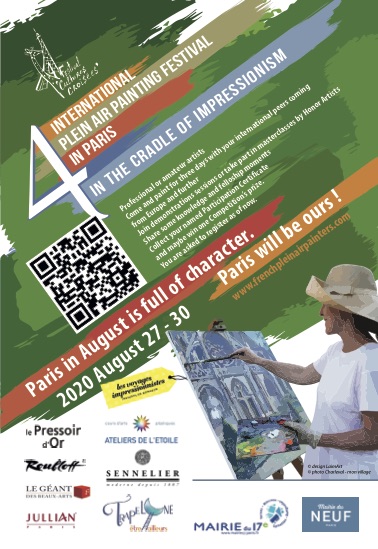 Dear Friends,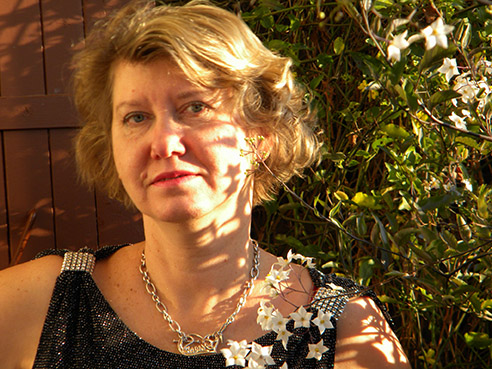 I am very happy to present you our new Festival in Paris.
Take the decision to become participants, spectators, reporters… feel free to share this information with all your friends that could be interested.
NEW: Exceptionnally for this year we are opening a virtual participation option, you will find it on the registration page.
4th « In the Cradle of Impressionism International Plein air Painting Festival" on big size support.
If you can't come to Paris, follow us on our social network @the_cradle_of_impressionism/
and on Facebook https://www.facebook.com/ImpressionismPaintingFestival/
The association's organizing committee sincerely hope you will have a pleased and successful experience, renewing acquaintances and making new friends; developing your craft while enjoying your stay Paris and painting outdoors in a few famous spots.
The public will be encouraged to take an interest in the event, be curious but also to respect the needs of artists on the course of their work.
From 2013, the first edition of the "International Large Format Outdoor Painting Contest", transformed into an International Festival in 2017. This event has developed and worked together with a wide variety of outdoor painters in the historical territory of Impressionist painters – the region of Normandy in France.
After 6 years' experience in various impressionists places in Normandy, we decided to organize this year's edition in Paris with a special selection of the most beautiful and famous spots:
From August 27th to August 29th, artists are going to paint every day, , in a different locations in Paris.
Thursday August 27th, the day will be in 17th district of Paris, near Arc de Triomphe with the welcome point at 5 rue de l'Arc de Triomphe 75017 Paris at  » Atelier de l'Etoile »



Welcome point open 10AM-6 PM
Friday August 28th, the day will be around the Russian Spirituel and Cultural Orthodoxe Center address 1, quai Branly, 75007 Paris, the Welcome point open 10AM-5 PM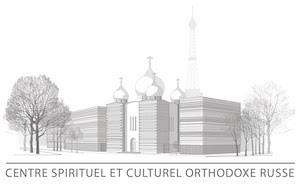 Saturday August 29th, the painting area will be in 9th district near place St-George, rue de Douai, place Pigalle, rue Lafontaine and rue Chaptal. The welcome point will be in the Trapelune Gallery 33 rue de Douai 75009 Paris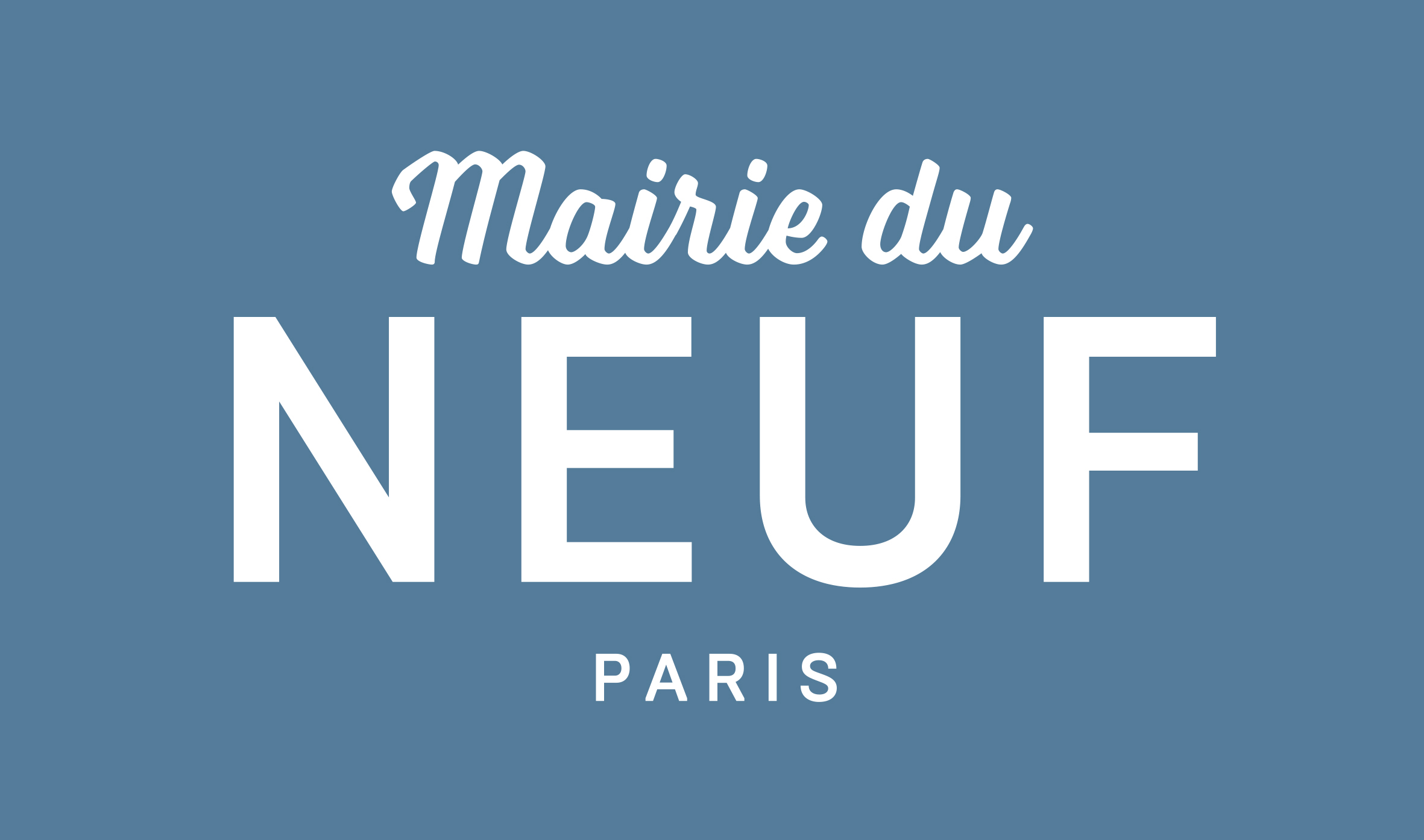 Welcome point open 10AM-6 PM

The program of Sunday August 30th will be announced later.
Then, August 31st to September 2nd , the created works will be presented during
an exhibition-sale held also in the city-hall of 9th district of Paris.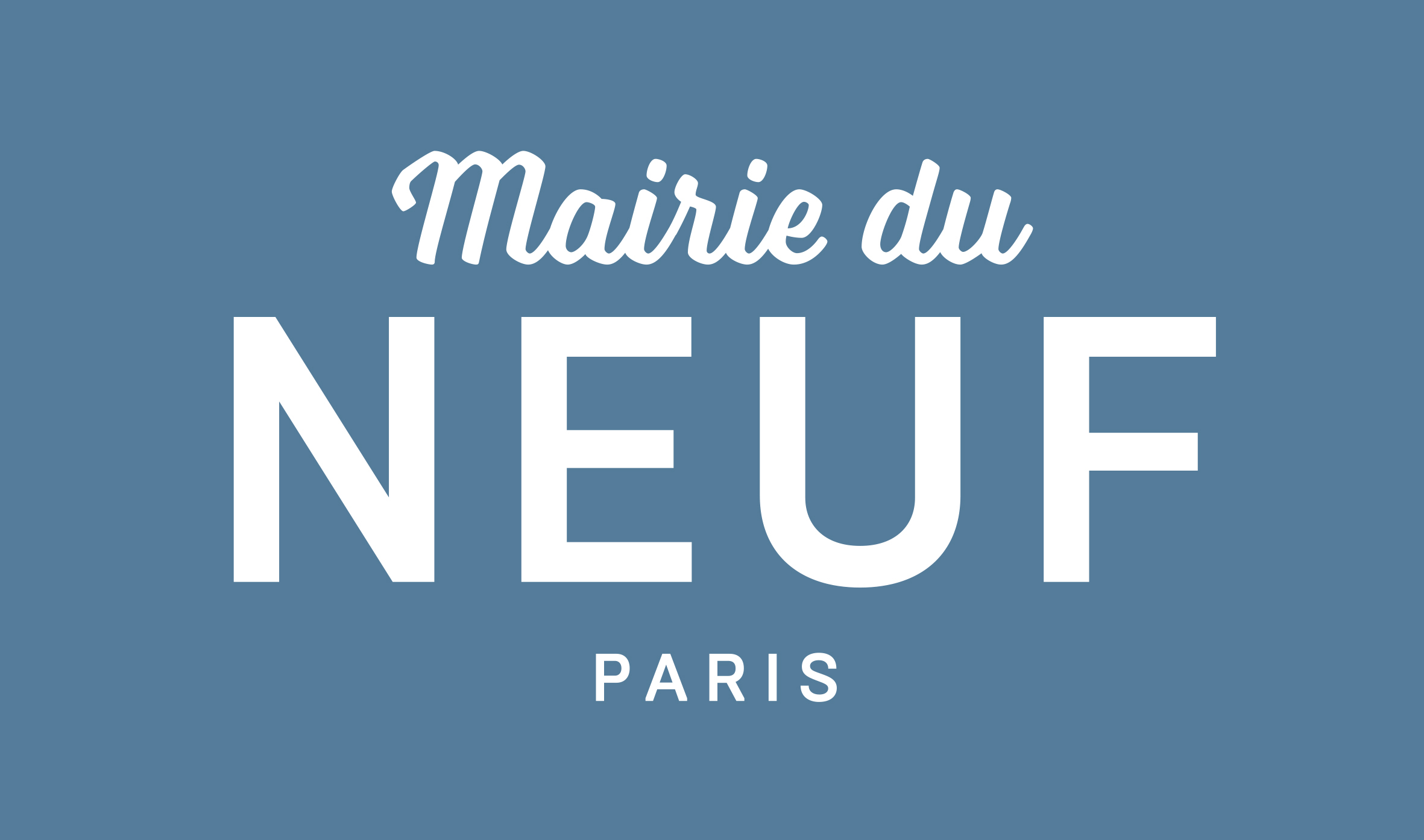 and after this exhibition will take place online during 2 months until October 31st on our plateform www.frenchpleinairpainters.com
Choose to register now, click and you will be able to download the details of terms and conditions during

https://www.helloasso.com/associations/festival-cultures-croisees/evenements/4-eme-festival-international-de-peinture-en-plein-air?_ga=2.185301998.617794913.1596785827-215228694.1551023806

About Art compétition and Nominated category in 2020
In 2020, near 20 plein air specialists artists will be selected by AFCC's to take part in the Festival as a « nominated artist ». There is no more any quota by countries but there is only 20 spots including only 6 available as of today.
Nominated Artists will receive 3 canvases from Géant-des-Beaux-Arts and gifts from sponsors.
Candidature's submission is still open and it is possible to become nominated artist and to see your name on our website until August 16th.
As last year's edition, it is possible to take part in the Festival without passing through the pre-selection. No obligation to paint on big size canvas. This case means that there is no guarantee of being displayed in the final real show exhibition but you can decide to participate until August 24th.

At the end of the Festival there will be an online show competition during two months with at least 3 awards.
International jury François Legrand (France) Olga Litvinenko (Russie), Prafull Sawant (Inde), Michael Richardson (Grande Bretagne)
You don't need to be a nominated artist to compete in this online show.
All participants work on the regular support size can be submitted (40X80cm, 60x80cm, 80x80cm).
We also have the please to present you our year's guests of honor :
two internationally recognized painters
Victoria Prischedko

famous water-coloriste from Germany. She will present a demonstration of her wet watercolor art on big size paper on the 30th of August.
Victoria also offer the unic chance to work with her during 3 days from August 21st to 23rd this workshop will take place in Atelier de l'Etoile, list of art supplies on demand.
Thierry Lefort

is the French guest-star, famous Plein Air painter. He will also do a demonstration in location on Sunday August 30th .
We were expecting the presence of the great Prafull Sawant but infortunately he can not come this year due to the pandemic situation.
Connect to hello asso platform for secure payment online and choose your categorie register here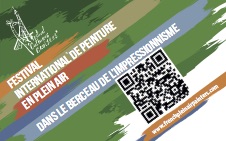 Don't hesitate to contact AFCC on anna.afcc@gmail.com or +33661912398.