Details about Anna Filimonova's painting outdoor workshops
Anna Filimonova fell in love with Normandy in 2011 that she names the Cradle of Impressionism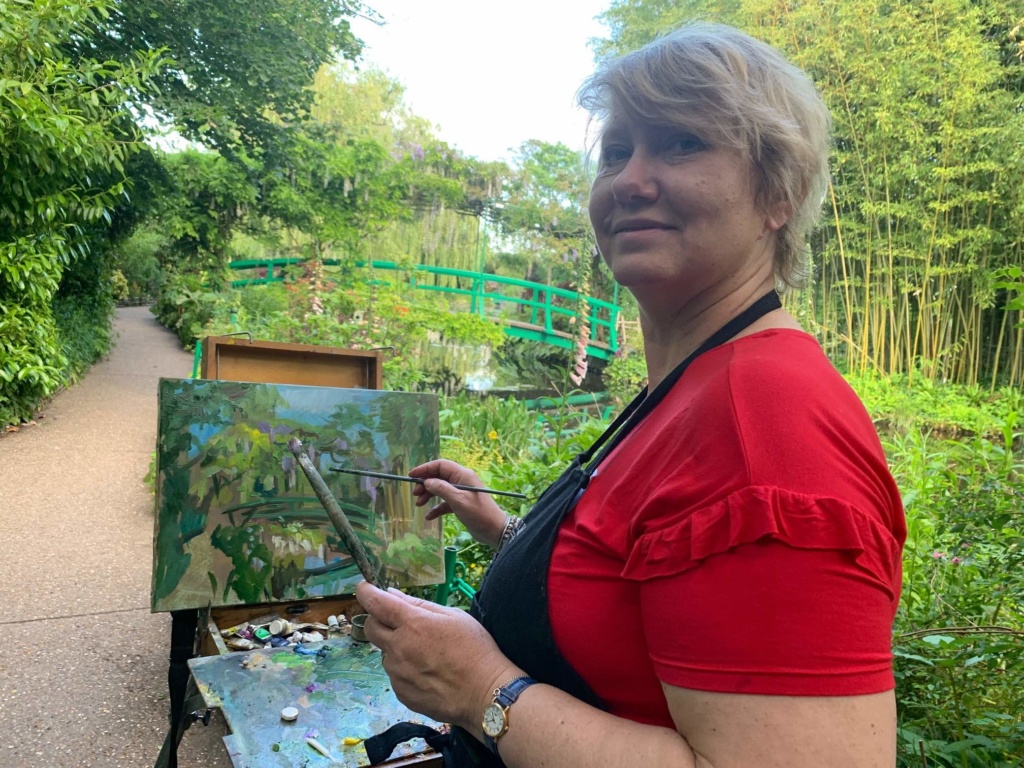 After dedicating numerous paintings to Paris, the city she fell in love with, she will paint a lot of others, disovered during her travels – New York, Tokyo, Fukuoka. One of her exhibition themes were "Travels notebooks".
If she still lives in Paris the bigest part of the year, it's during Spring 2011 that Anna Filimonova falls in love with a small village of Normandy -Fourges near Giverny and Claude Monet's gardens and setted up her second, complementary studio at 5 rue du Commerce 27 630 Fourges -Vexin-sur-Epte, Normandy France
Fourges's landscapes inspire her infinitely, she works a lot in plein air and very quickly she had the envy to share her passion. After a few briefs visits of russian artists and classes given to some kids during school holidays, it's in 2012 that the professionnal plein air workshops are starting to mushroom.
Together with the town hall and local companies, Anna creates a program combining painting sessions in plein air, including Giverny gardens, and the discovery of the region and its museums.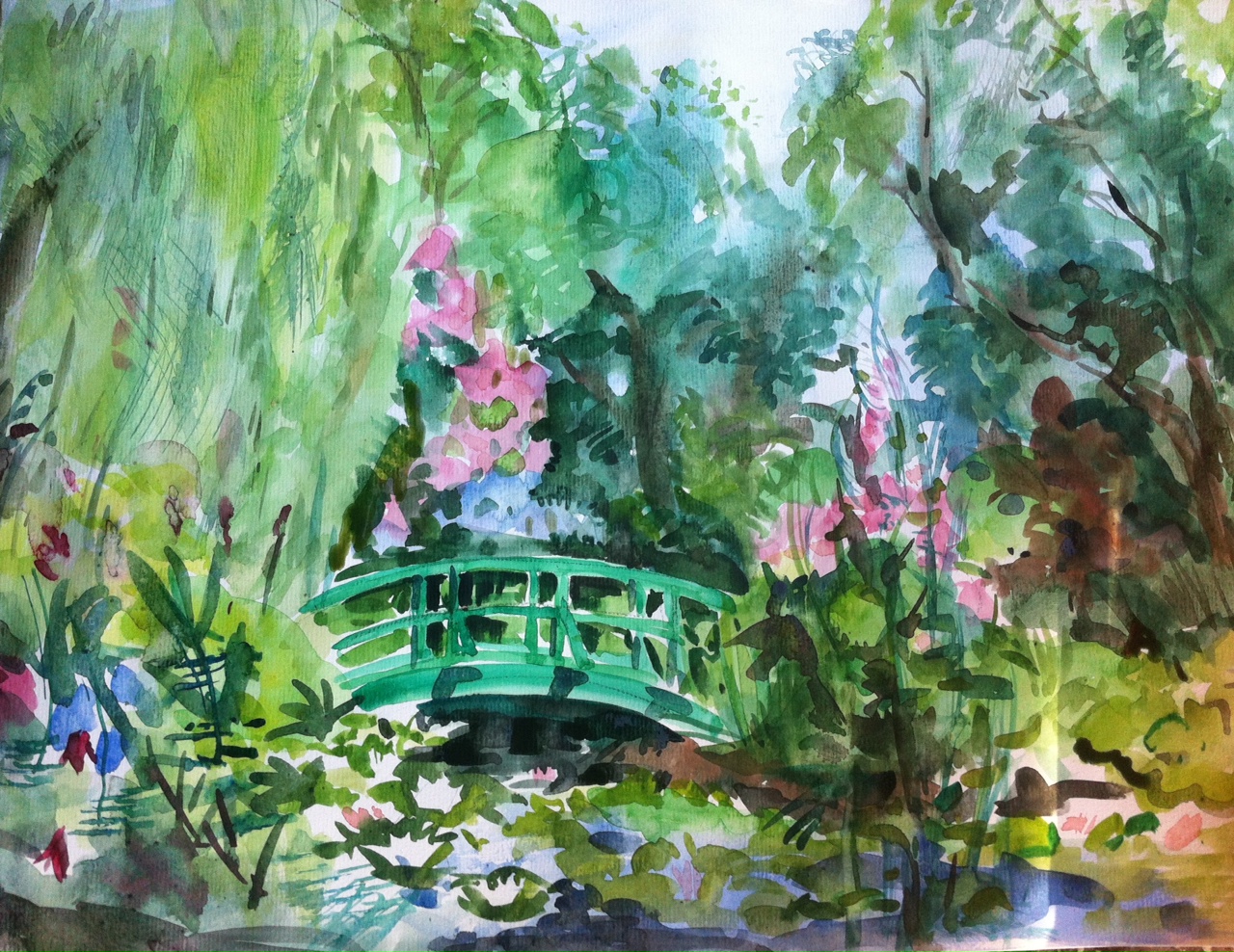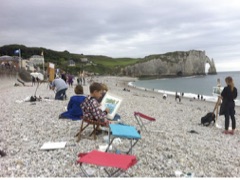 Thus, tens of artists from Russia , Europe, United States adults of young students followed by their teachers come now every year to follow the impressionists path and benefits Anna Filimonova's advices. Some years, the location of this workshops and art camps has been changed from Normandy and Seine river to Loire Valley and her Castles.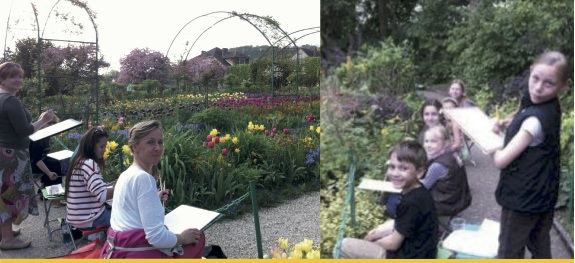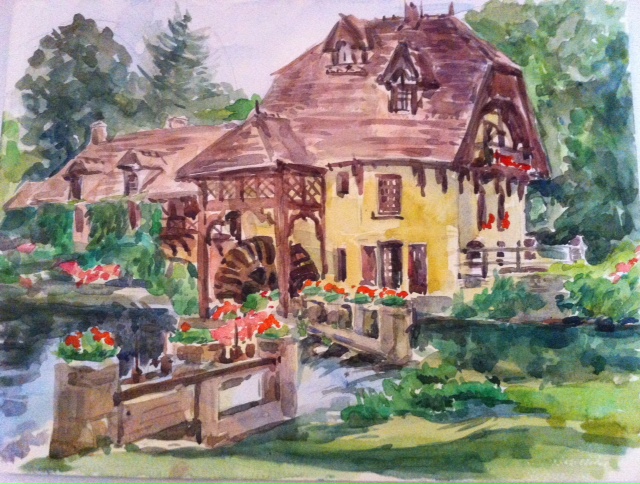 Workshops take place regularely in Giverny, Vetheuil, Fourges, Vernon, Bougival, Les Andeslys, it also can be in Paris and Rouen or Etretat on demand
Many dates this summer and different prices avalables Follow this link to the paiement's partner site with 3D secure