Penouty Florence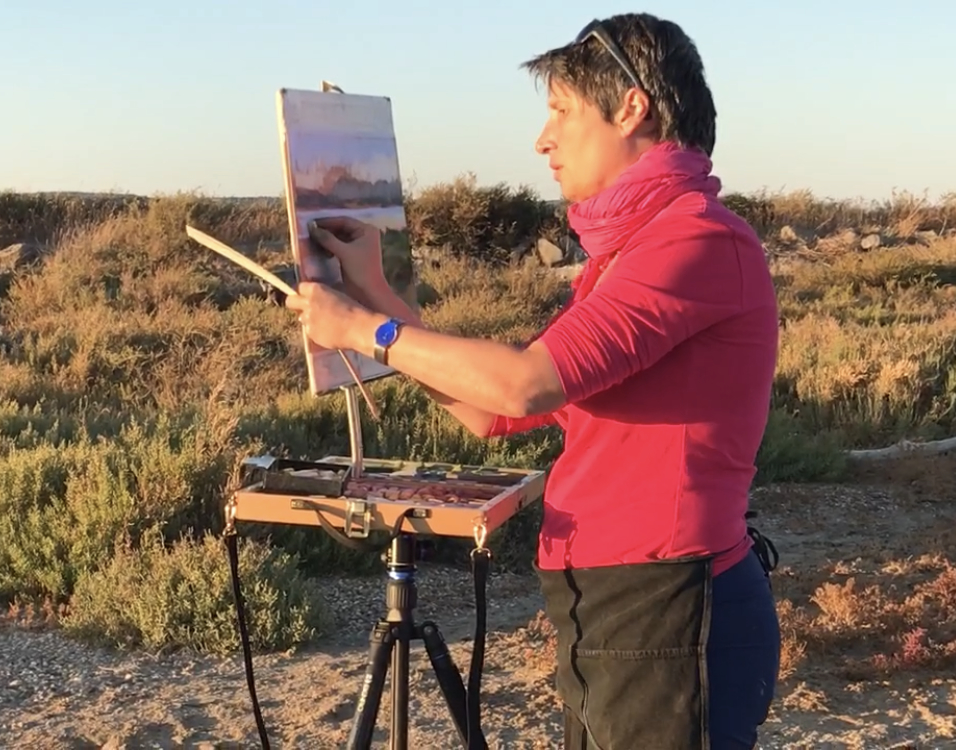 I paint landscapes as they are when we are not there. In their intimacy. This is why I do not represent either characters or animals. They would disturb this moment that I overhear, as if in secret.
In my pastels, I attach myself to the essential and resist the detail, so that everyone can enter this intimacy, walk there, find their own. My painting is not a photograph, a snapshot that fixes a memory. On the contrary, she wants to paint the moment in the movement and the changing character of Nature. Don't freeze anything. Render the light, the air. Invite to the inner journey.
Member of « Société des Pastellistes de France »  SPF
Pastel Society of America (Member Signature) in 2021, PSA
Florence lives and paints in Aude (Occitanie) France.
Florence Penouty lives in the South of France
To know more visite her website:
https://www.florencepenouty.com/
She is also present on social medias :
Facebook https://www.facebook.com/FlorencePenoutyArt/
Instagram https://www.instagram.com/florence.penouty/
Linkedin https://www.linkedin.com/in/florence-penouty-artiste/