5th International Festival of plein air painting on large format in Normandy
"Cross Cultures Festival" Association – AFCC – is pleased to announce that the 5th International Outdoor Painting Festival "In the Cradle of Impressionism" will take place in Les Andelys – Normandy,
France, from August 25 to August 29, 2021.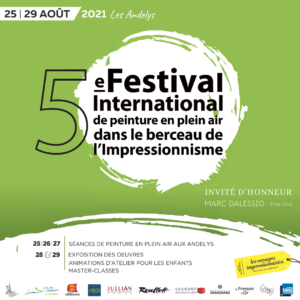 Our Guest Star of the year is  famous american plein air painter Marc Dalessio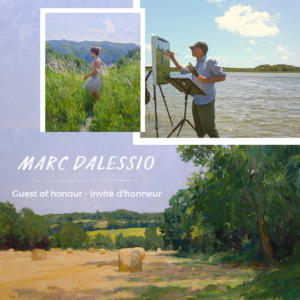 The association's organizing committee sincerely hopes you will have a pleasant and successful time renewing acquaintances, making new friends and developing your craft. We hope you will enjoy your stay Normandy where you will be painting outdoors in a few famous spots, such as Richard the Lionheart's Castle or on the Seine's riverbanks.
The public will be encouraged to take an interest in the event, be curious but also respect the needs of artists while they work.
Because the pandemic is far from over we have decided that the 2021 edition will also be held online. 
International participants who are unable to travel due to sanitary regulations will be able to register for an online participation.
Please check the registration page
To know more about the Festival's place : read more
Les Andelys is a fantastic place. It is easily accessible from Paris. There are many charming hotels, private apparments and camping sites available. So, please, check out our provisional program. We hope to see you soon, online or in person.

From August 25 to August 27, artists will be painting every day, each day in a different location around Les Andelys. Every day, completed works will be published on our social medias,
Then, on the 28th and 29th, the finished paintings created during those three days will be presented at an exhibition held in a beautiful location in Les Andelys. Painters will also have the opportunity to sell their works. There will also be public demonstration by our guest star Marc Dalessio and a Street Art event with Pierre Alu .
Our official real exhibition in Les Andelys will be contunue by  the  online exhibition at the end of the event   (the on line exhbitiion will take place  from September 10 to December 3).
For On Line Participants it will be easy to paint during the same time that artists in Giverny or manage their painting  with their schedulle of the same dates   Teay also  will be able take part in some different directs on Instagram or in zoom. As well as follow the Marc Dalessio's  demonstration on Saturday August 29
---
A few words about our Festival: 
Created in 2013 as an international Large Format Outdoor Painting Contest, this event has, by 2017; evolved into an International Festival. Throughout the past eight years we have worked hand-in-hand with a variety of outdoor artists, local and internatinal, in the historical territory, the birthplace of Impressionism: the region of Normandy in France. IIn 2020, after six years spent exploring the region, we decided to take the Festival to Paris. This edition, at the height of the pandemic was a very particular and difficult event. Still, we are very proud to have managed to organise it. 
You can still visit this virtual show of this edition . You can also watch videos from 2020, and other editions, back to 2013 on  our you tube Channel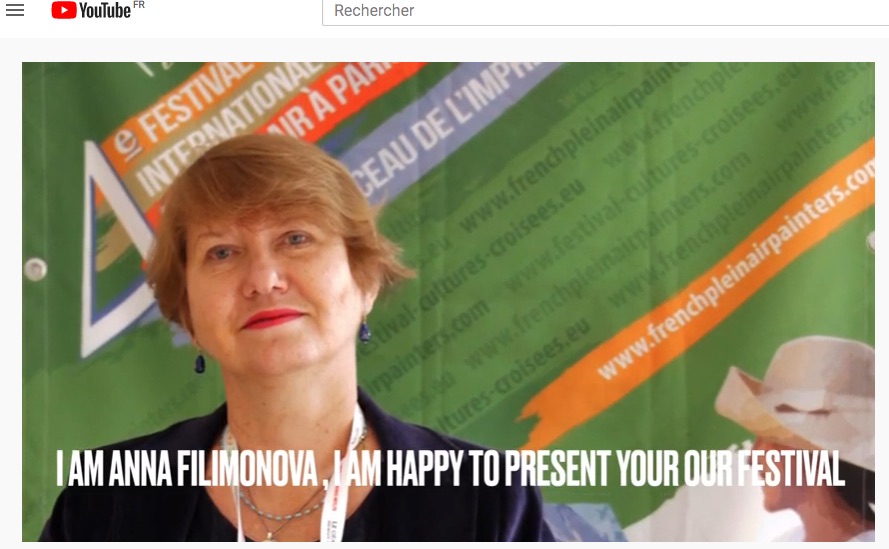 The experience we acquired has allowed us to calmly prepare the 2021 edition. 
We will be able to face the difficulties and restrictions Covid 19 has set upon us.  


So book this date and come visit us! 
Follow us on social media and don't forget to regularly check our website for updates. 
The terms of participation   
Please check the registration page