CJRS – our hosting partner near Giverny (Regional center for Youth and Sport)
We are really happy to offer your the partnership with very interesting economic full comfort hosting for artists who would like to stay near Giverny in the cradle of impressionism….
Visit Claude Monet's house and  stay for a few days paint the Seine in Vernon without the car becoming possible.

The CRJS in Vernon is located 55 minutes away from Paris by train, in Normandy, offering the conveniences and comforts of a large city and the charm of the nearby famous countryside. 

Situated at the heart of the city of Vernon, the recently-constructed CRJS building features :
100 beds in comfortable rooms with bathrooms
a restaurant with a menu adapted to the nutritional needs of athletes (breakfast, lunch and dinner).
WIFI access
meeting rooms
recreational areas (table football, TV room, library…)
WHAT'S MORE…
A 9-seat van can be rent in situ.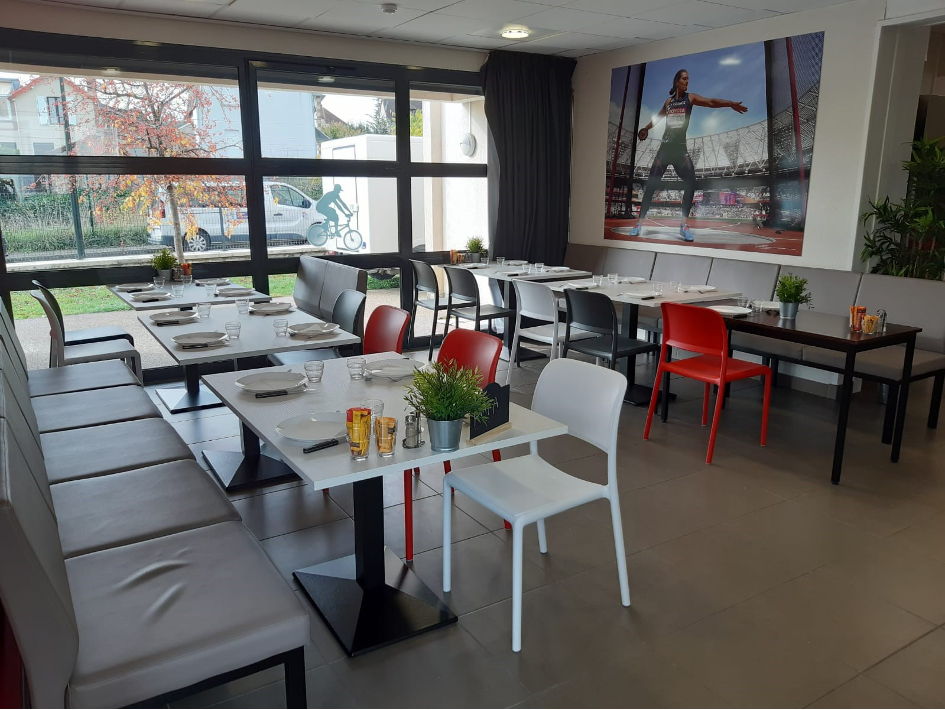 BOOKINGS
You can call this number : 02.32.51.86.19 or email us at crjs.vernon@orange.fr
Don't forget to mention you are booking on behalf of the Association "festival cultures croisées".
Rates from September 1st 2020 to August 31st 2021 :
ACCOMODATION'S RATES
The CENTER OFFERS 3 TYPES of ROOMS
ROOM for 3 or 4 people
DOUBLE ROOM
SINGLE ROOM
Rate is for One person/ night+ breakfast
ROOM for 3 or 4 people – 25,00 € / person
DOUBLE ROOM – 28,00 € / person
SINGLE ROOM – 38,00 €
Halfboard
35,00 € / person
38,00 € / person
48,00 €
Fullboard
45,00 € / person
48,00 € / person
57,00 €
Bedsheets made for arrival time
3,00 €
CATERING
Meal or packed meal
11,50 €
Upgraded meal
19,00 €
OTHER SERVICES
Minibus renting
0,75 € < 101 km 0,55 € > 101 km
Laundry token
3,50 €
Photocopy
A4 = 0,15€ / A3 = 0,25€
You will be charged weekly meals that are not cancelled 3 days in advance.
You will be charged 25 euros for lost or damaged keys.
A quote will be sent to you and a 30 % deposit will be asked before we confirm your reservation.
Tourist Tax from January 1st 2020 is € 0,75 per night and per adult.
If the reservation is cancelled after you have accepted the quote we will keep the deposit.
You will be charged meals that are not cancelled 3 days in advance.