Filimonova Anna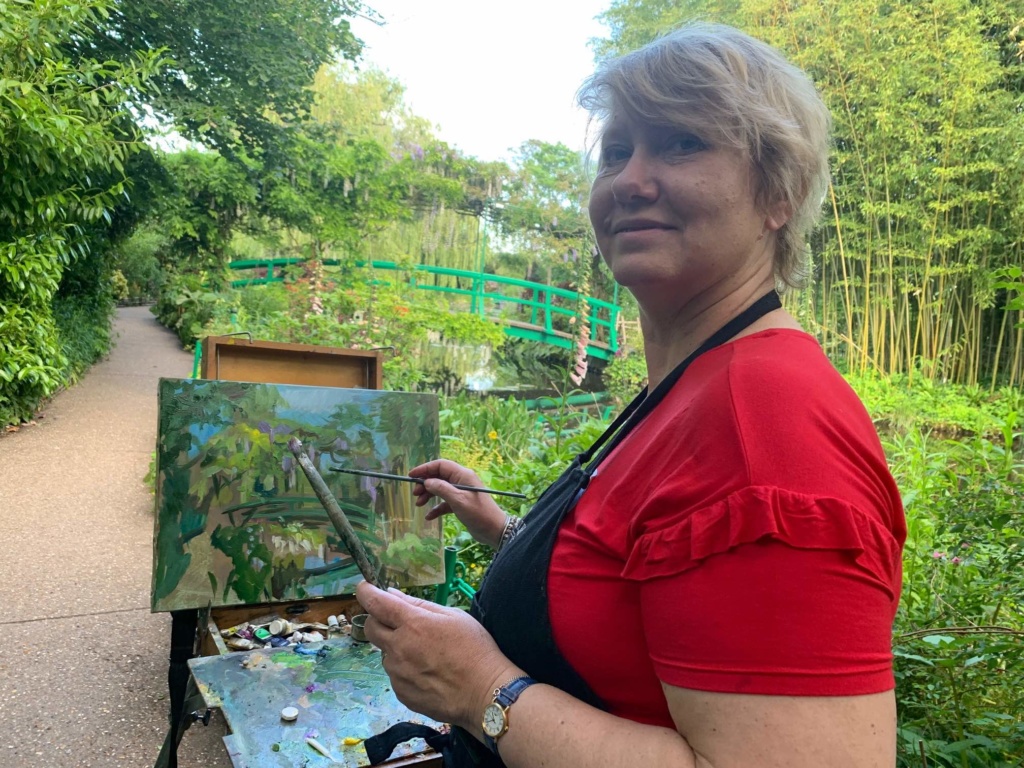 Born in 1967 in St-Petersburg in a family of scientists, Anna graduated in arts in 1991 at the Academy of Fine Arts of the city, also called famous Repine Institute. In 1992 she moved to Paris. She improves her post-graduation knowledge at L'Ecole du Louvre thanks to a french governement scholarship, she pursues her studies, getting a master of Arts' philosophy at Sorbonne University.
Since 1992, Lives in Paris, Member of MDA ( French Artists professionnal association) of Taylor Fondation, of SNBA ( National Fine Art Association) Sociétaire Of Salon d'Automne. Her works are presented in a few public collection ( Musée Waganova St Petersburg, and in France cities of Sète, Gardanne, Pont de Claix)
Besides painting, she organizes numerous international cultural events: art shows, fairs, concerts, trips and conferences and get reputation as curator.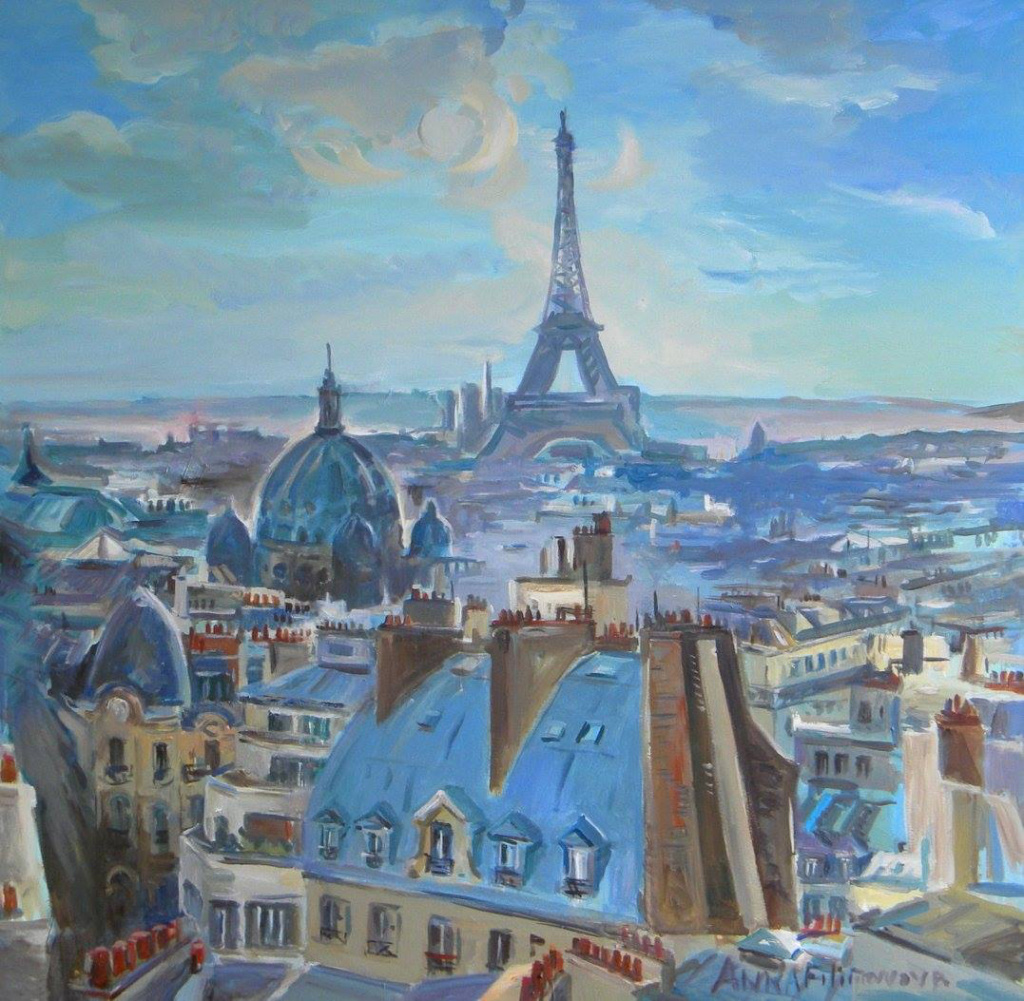 Recently Her most known  event  is the Plein Air International Festival in Normandy that takes place annually since 2013.
In 2020 it will take in Paris 

Connecting two parallel but complementary careers, Anna Filimonova is a tireless and roaming artist. In her paintings, she tries to voice not only the location but also, and maybe, especially, the reigning atmosphere that seduced her. This is why she feels the pressing need of plein-air painting, hear the surrounding sounds, people that pass by, the streets life even if she often finishes her paintings in her quiet studio. She handles oil as well as watercolor and sometimes paints portraits but she also manages big canvases as her work called "Republic Gard on the Champs Elysées" or "Joutes de Sète" and "Orchestra in the Playel Room".
Her predilection topics are multiple. "Gardens and landscapes" and the music have been the two following her during her life. Anna started her career with Yuri Temirkanov' portrait – the famous conductor. Anna often painted musicians, during concerts, repetitions and also singers like Veronika Boulitcheva.
After dedicating numerous paintings to Paris, the city she fell in love with, she will paint a lot of others, disovered during her travels – New York, Tokyo, Fukuoka. One of her exhibition themes were "Travels notebooks".
In 2018, she realised about 20 paintings including one portrait of Wan Ligen for the Museum of Shangini in Hubei, China.
If she still lives in Paris the bigest part of the year, It's during Spring 2011 that Anna Filimonova falls in love with a small village of Normandy -Fourges near Giverny and Claude Monet's gardens and setted up her second, complementary studio at 5 rue du Commerce 27 630 Fourges -Vexin-sur-Epte, Normandy France
Fourges landscapes inspire her infinitely, she works a lot in plein air and very quickly she had the envy to share her passion. After a few briefs visits of russian artists and classes given to some kids during school holidays, it's in 2012 that the professionnal plein air workshops are starting to mushroom.
Together with the town hall and local companies, Anna creates a program combining painting sessions in plein air, including Giverny gardens, and the discovery of the region and its museums.
Thus, tens of artists from Russia , Europe, United States adults of young students followed by their teachers come now every year to follow the impressionists path and benefits Anna Filimonova's advices. Some years, the location of this workshops and art camps has been changed from Normandy and Seine river to Loire Valley and her Castles.
To contact anna@filimonova.com
To know more about Anna Filimonova's workshop's program
To visit her personnal web-site check http://www.filimonova.com/