Cross Cultures Festival Association – AFCC – is pleased to announce the holding of the 4th International Outdoor Painting Festival on large format "In the Cradle of Impressionism" in Paris – France, from August 27 to August 30, 2020.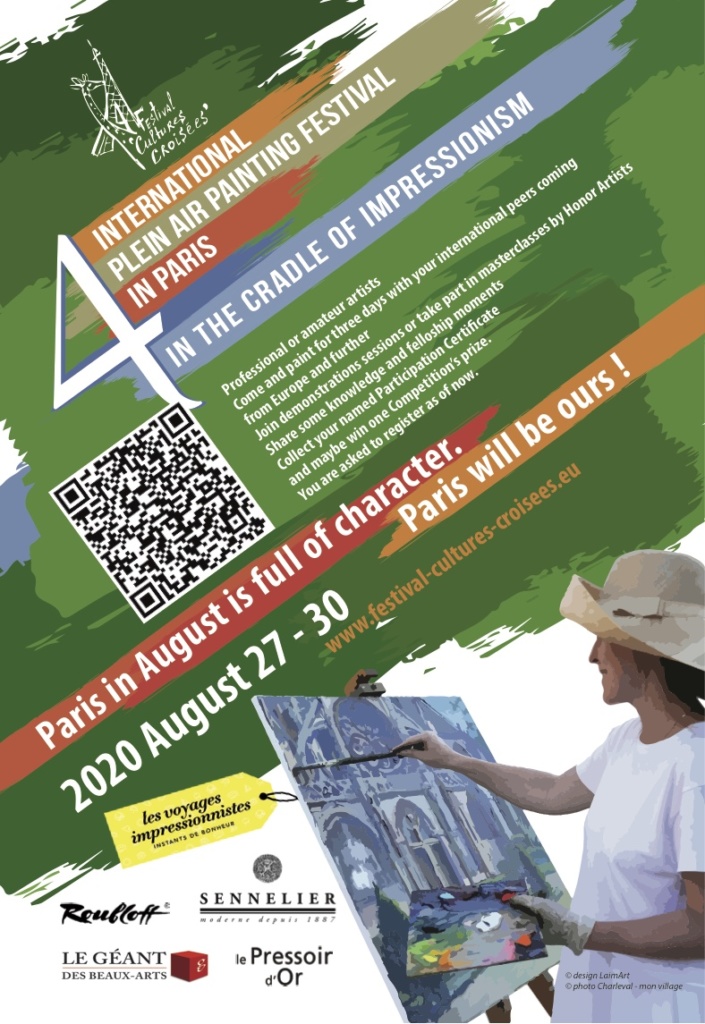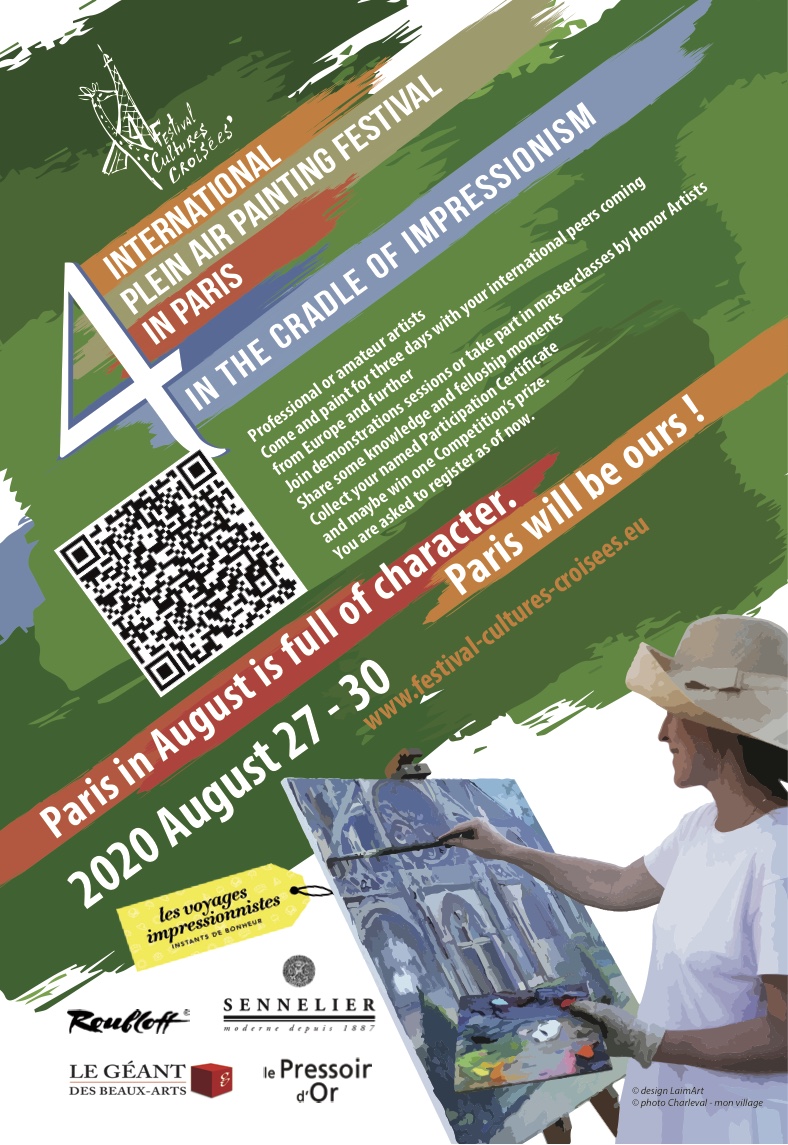 Press-release
Paris, 06/2020

Take part in the "Cradle of Impressionism
International Plein air Painting Festival" on big size support.
The association's organizing committee sincerely hope you will have a pleased and successful experience, renewing acquaintances and making new friends; developing your craft while enjoying your stay Paris and painting outdoors in a few famous spots.
The public will be encouraged to take an interest in the event, be curious but also to respect the needs of artists on the course of their work.
In 2020 we decide to do a part of the event on line. It is already possible to suscribe for on line participation.
From 2013, the first edition of the "International Large Format Outdoor Painting Contest", transformed into an International Festival in 2017. This event has developed and worked together with a wide variety of outdoor painters in the historical territory of Impressionist painters – the region of Normandy in France.
After 6 years' experience in various impressionists places in Normandy, we decided to organize this year's edition in Paris with a special selection of the most beautiful and famous spots: that will be announced here durint the second part of August.


From August 27th to August 29th, artists are going to paint every day, during three days, in a different location in Paris. Every day completed works will published on our social medias and at the end of event on our official on line exhibition.
Then, 30th, the created works will be presented during an exhibition-sale held in a location to be announced later.
During the 30th of August, AFCC will organize different activities, open both for participants and public: workshops about landscape painting hosted by our guest-stars and Nominated artists.
The short exhibition will take part in the City Hall of 9th Arrondissement of Paris in 6 rue Drouot 75009 Paris. " Salon Aguado" August 31-September 2.
This year's guest of honor is an internationally recognized painter Victoria Prischedko from Germany. She will present a demonstration of her wet watercolor art on big size paper on the 30th of August.
Thierry Lefort is the French guest-star, famous Plein Air painter. He, also, will do a demonstration.
In 2020, near 20 professionals artists will be selected by AFCC's international jury to take part in the final exhibition. Candidature's submission is still open, if you want to take part please choise " Call for Application" in the main menu

At the end of the Festival there will be an online show competition during two months with at least 3 awards of our Sponsors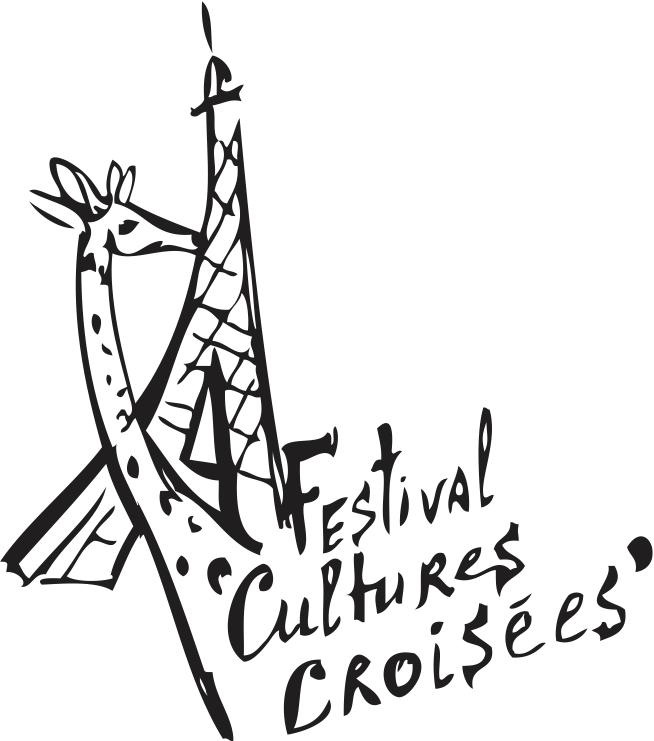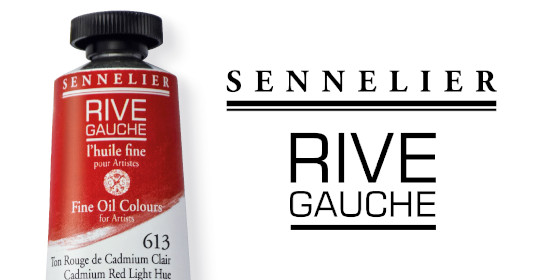 ,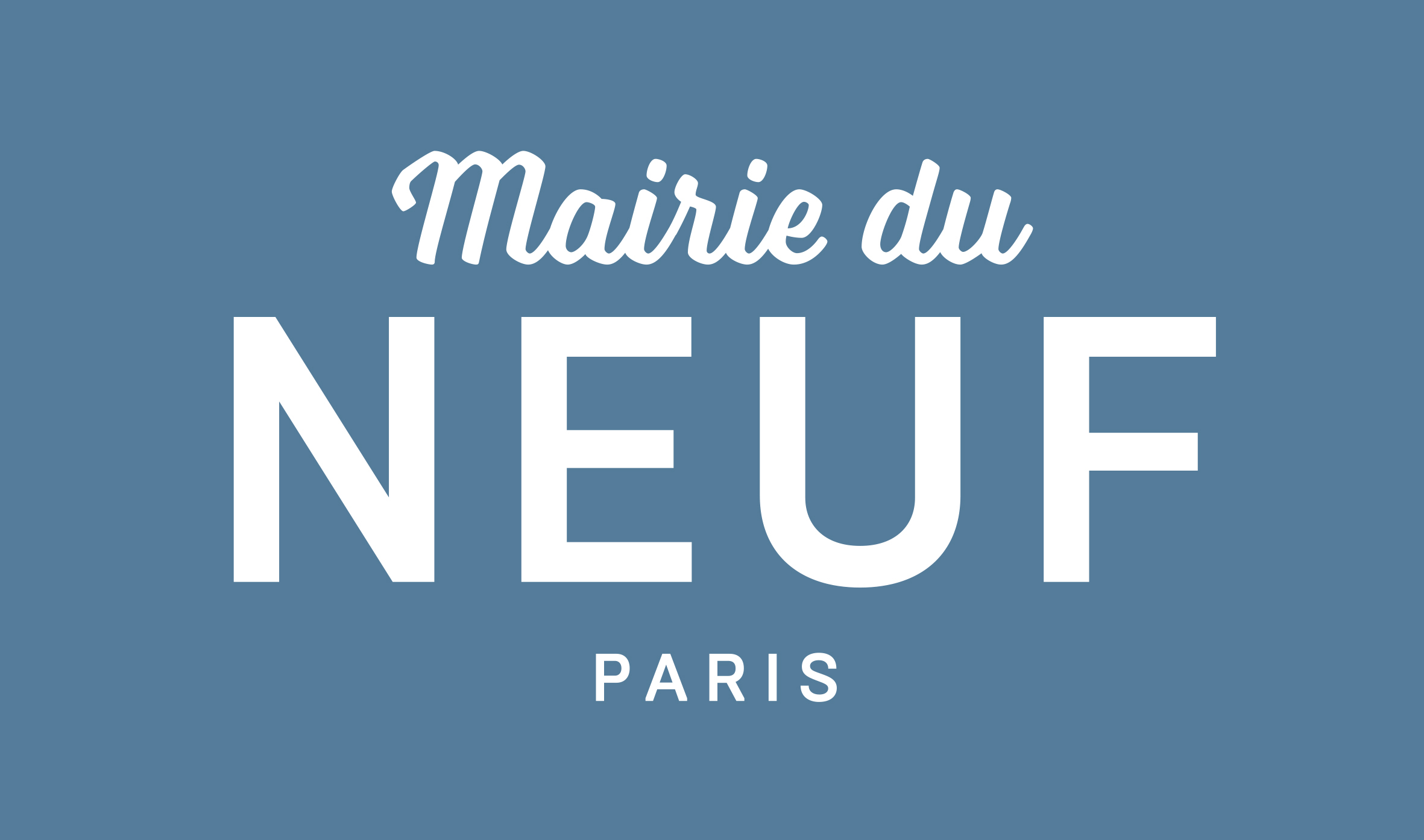 You don't need to be a nominees artist to compete in the online show. All participants worked on the regular supports's size can be submitted. ( regular size are 40X80, 60X80 and 80X80 cm
You can register now directly with on line paiement of participation's fee and other serivce to choice on this link
The additionnal program of the masterclasses is already announced and the registration is also already started on this page of Paiment plateforme our website.
To know more about the history of the Festival and CrossRoads of Culture Association. http://www.festiva-cultures-croisees.eu
Don't hesitate to contact AFCC on anna.afcc@gmail.com or +33661912398.